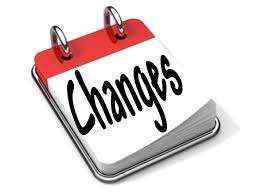 FundsIndia's 'Select Funds', a list of investment worthy funds across various categories, helps you narrow your investment choice from the 100s of funds that you have to otherwise sift through before investing.
This list is reviewed o a quarterly basis. There are additions to ensure that good choices are not left out. There are also deletions if funds under perform for prolonged periods and pose the risk of an opportunity loss for your portfolio.
We have made changes to this list recently and would like to highlight them here:
Equity funds
Among high-risk equity funds (those with higher mid-cap exposure), we have added one more mid-cap fund to our list – BNP Paribas Midcap – based on sustained 3-year performance. This  fund, along with Religare Mid N Small Cap, are the exceptions to our usual filter of minimum of Rs 100 crore AUM.
We are watching over the performance of 2 equity funds in our list – Birla Sun Life Dividend Yield Plus and DSP BR Small and Mid Cap. The former's 'value picks' did not appear to participate in the recent rally. Its overweight stance in the finance space also knocked returns thus leaving the fund marginally under performing the benchmark. We will watch performance over the next couple of quarters before pressing the hold button.
DSP BR Midcap, though, has seen a turnaround in the last 3 months, outperforming its category by a good 5 percentage points.Some sector rejigs done by the fund appears to be working in its favour.
 We decided to classify tax-saving funds into moderate and high-risk categories, as is the classification with other equity funds to help you pick funds based on your risk profile. Axis Long Term Equity, IDFC Tax Advantage (ELSS) and Quantum Tax Saver are our additions to this list.
But please note that Franklin India Taxshield, ICICI Pru Tax Plan, Canara Robeco Equity Tax Saver and Religare Invesco Tax Plan remain our core picks, given their longer track record.
Debt  funds
We have added DSPBR MIP to our debt-oriented list as we find its portfolio well-suited to tackle the current debt volatility.
In order to capitalise on the increased opportunities in the short-term debt space (1-2 years), we have added 2 more short-term debt funds: Morgan Stanley Short Term Bond, HDFC Short-term opportunities. These funds have a good mix of certificates of deposits, bonds and commercial papers; all of these categories enjoy good yields now.
In the Debt less than 1 year space, we have decided to feature ultra short-term funds with a 6-12 month horizon. Kindly contact our advisors, using the 'Ask Advisor' feature in your account for liquid funds. The funds will be chosen based on your requirement and nature of short-term goal.
             Templeton india Ultra Short  Bond  is the addition we have made to the 6-12 month debt category. We have added this fund for it superior credit-rated portfolio and a good addition of  bonds and debentures from where returns can be expected to flow in future.
 In the debt long term category, we have added one more fund Birla Sun Life Short Term. Its portfolio, with high AAA-rated bonds and low gilts, is well suited to tackle volatility over the next 6 months and build wealth over a 3-year period.
FundsIndia's Research team has, to the best of its ability, taken into account various factors – both quantitative measures and qualitative assessments, in an unbiased manner, while choosing the fund(s) mentioned above. However, they carry unknown risks and uncertainties linked to broad markets, as well as analysts' expectations about future events. They should not, therefore, be the sole basis of investment decisions. To know how to read our weekly fund reviews, please click here.
[fbcomments]