Technical analyst use quite a few tools to arrive at a potential turning point in price. By turning points we refer to support / resistance where price turns around.  The tools include Fibonacci Retracement, trendlines, trend channels, moving average and harmonic patterns based on Fibonacci ratios. Then, there is more esoteric tools including Gann Angles and Elliott Wave. But, the key question is does the price turn because there is a trendline or Fibonacci retracement or completion of a harmonic pattern? Or, is there something more logical? How do we identify such high probability turn areas?
Let me have your views / thoughts / comments on this subject. Please feel free to post your thoughts in the "Comments" section below or mail it to me with your charts.  We will take this up for discussion later.
Let's take the case of Jain Irrigation for our study. Direct your attention to the daily chart featured below.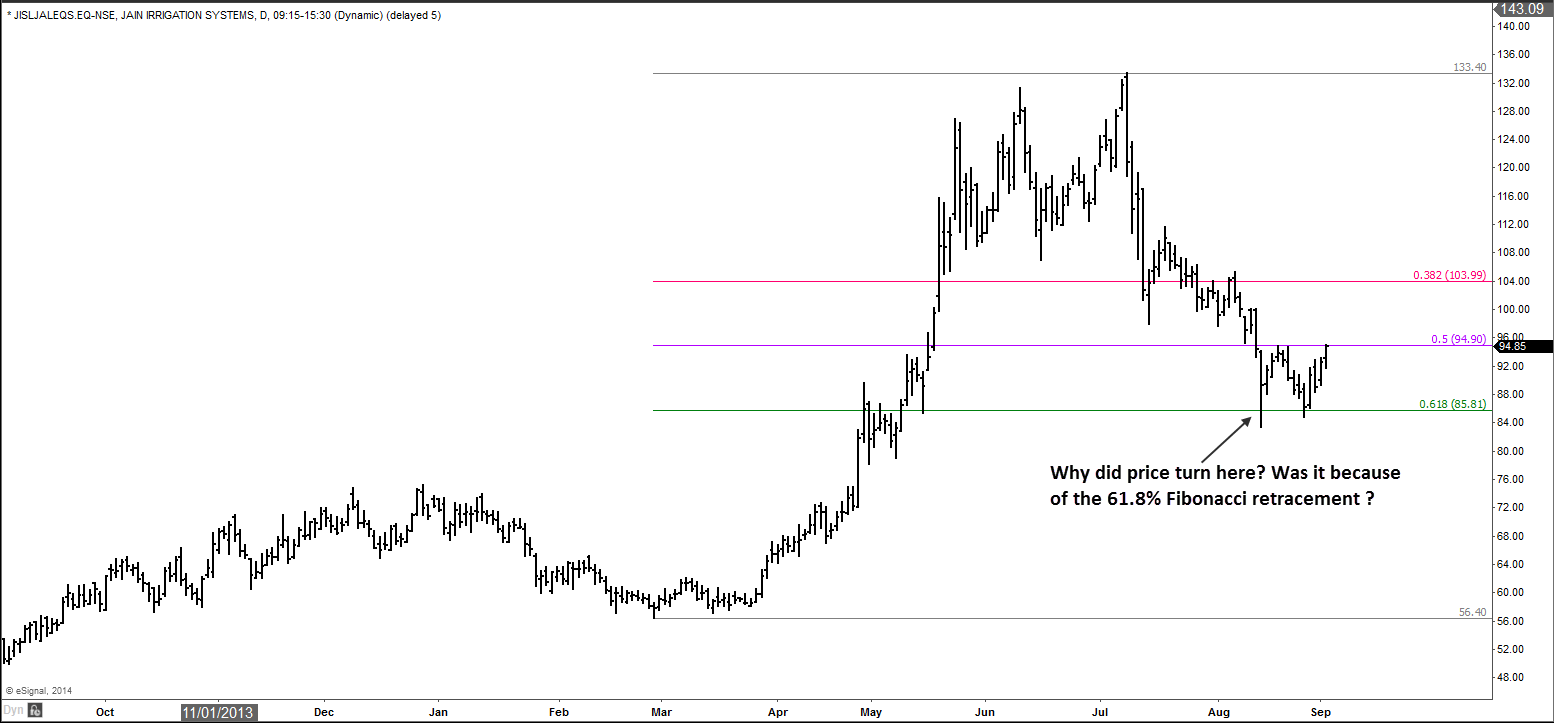 If you notice, price hit a high of Rs.133.40 on July 8 and fell subsequently to Rs.83.40 on August 13. If you notice, the fall was arrested at the 61.8% retracement of the prior rally. We would love to hear your thoughts on why the slide was halted at this level?  We are bullish on this stock and expect a rally to Rs.125-130 to begin with. This view would be invalidated if the price falls below the recent low of Rs.83.40. Now, do not send us a message that the risk is too high etc.
We are not trying to share a trading idea via this post. This is meant to be an educational exercise. Post your comments about why price turns? We will take it up for discussion after a week or so.
[fbcomments]