Good news! We're happy to launch an easier and quicker way for you to submit your NACH bank mandates. No longer do you have the hassle of sending a physical copy of the ECS mandate. All you have to do is upload a neat and clear image or pdf of the mandate (either clicked on your phone or scanned) and send it to us. This will enable us to process your mandates in a faster, smoother and more efficient manner.
Please note: We'll be able to accept only clear, high-resolution PDFs like the one below: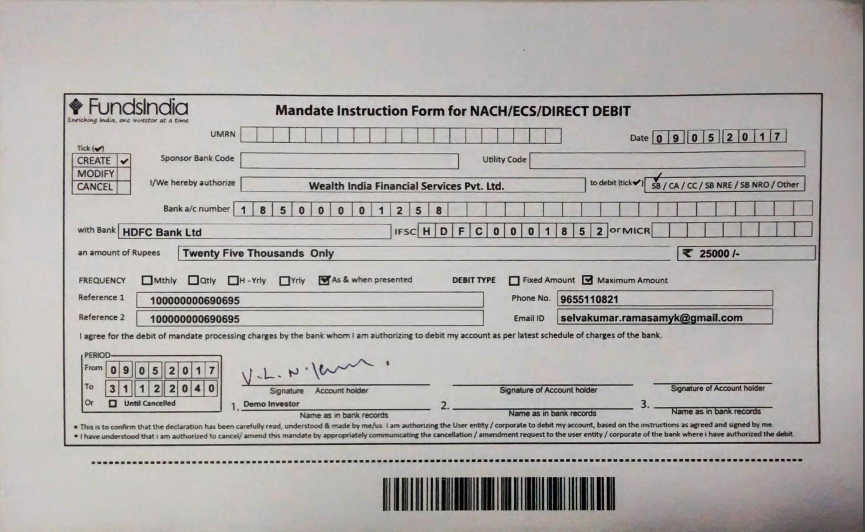 Mandates sent in the below formats (blurred, incomplete and partially cropped) will be rejected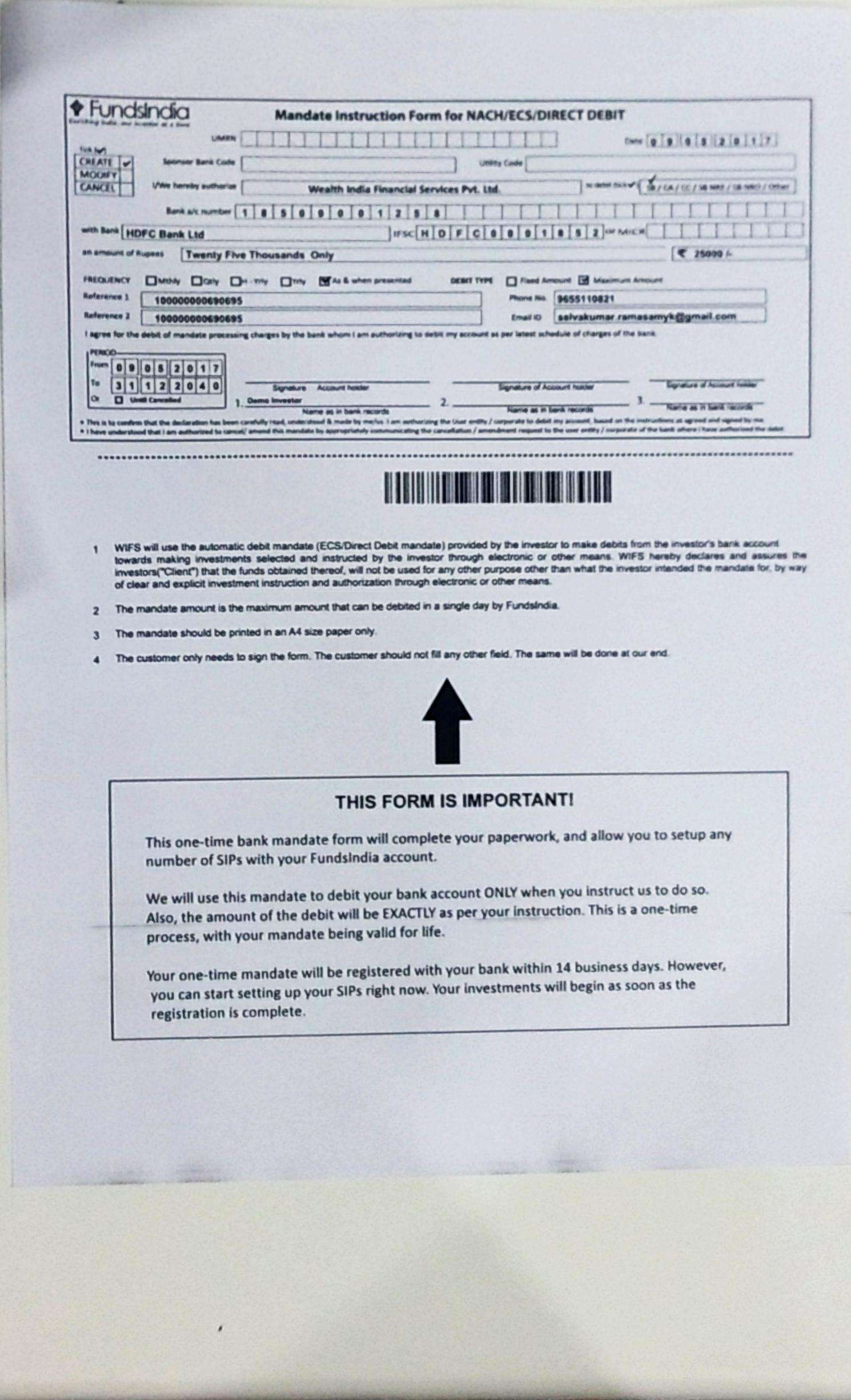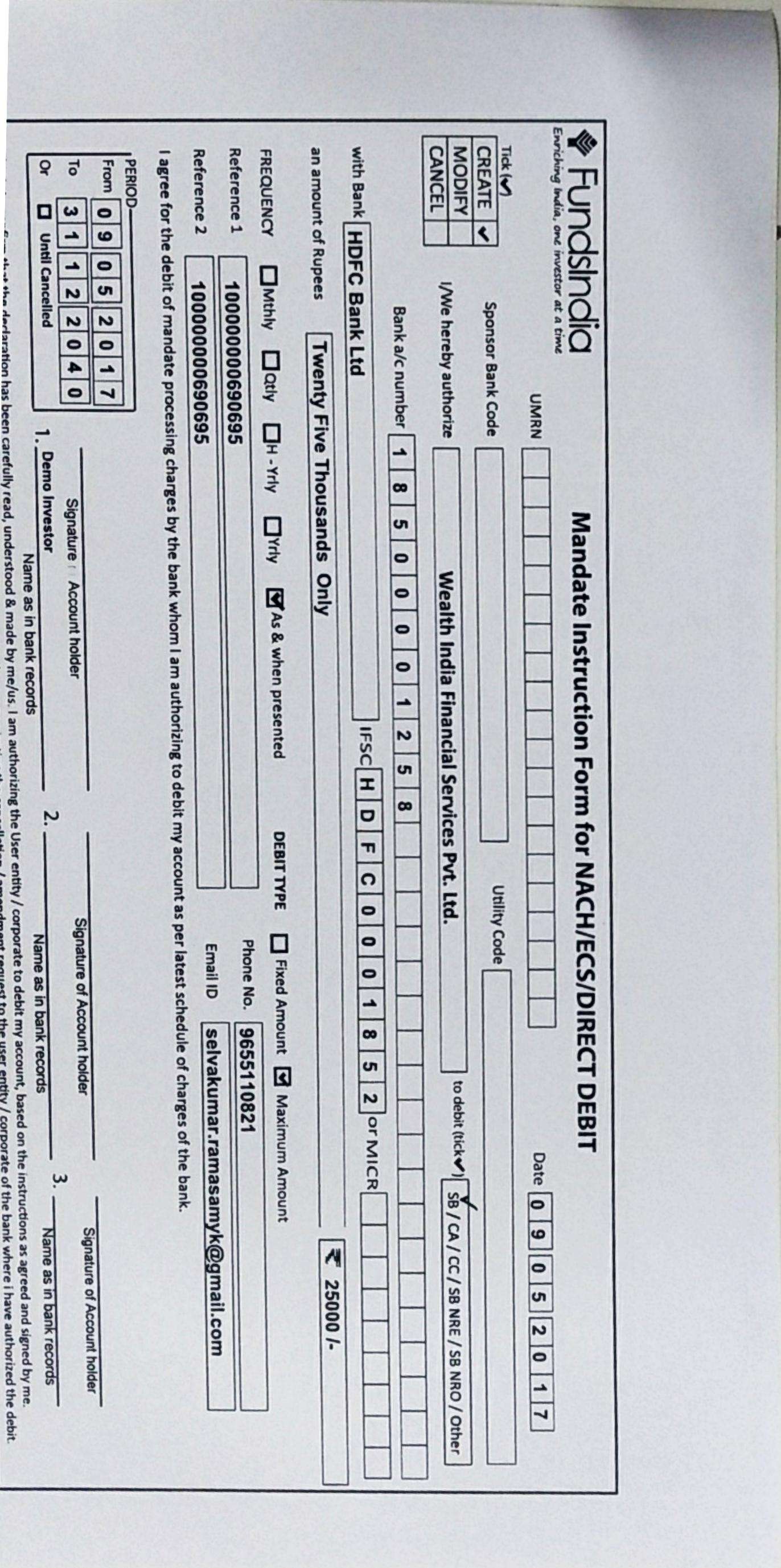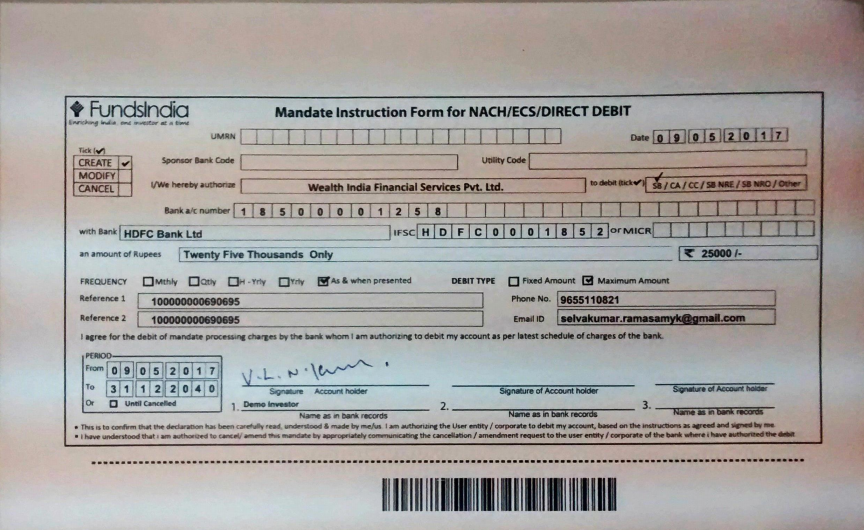 Here are 3 important things to keep in mind while scanning the document:
If you are using your phone to scan, we recommend using the 'Office Lens' app. Please ensure to use an 8 MP camera or higher.

In case you are using a scanner, scan the document at 250 dpi, in black and white.

We accept the mandates only in PDF format; please do not send images
Investing is now even more easy with FundsIndia.
[fbcomments]