This article is a contribution towards our financial literacy series. It has been written by a specialist in credit and debt counseling – Satish Mehta, Founder and Director of www.credexpert.in.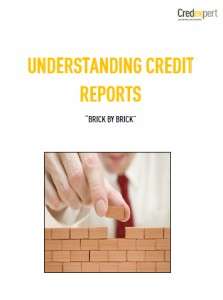 A credit report of an individual contains the payment history of all his loan accounts (active/inactive), and has an impact on all his future loan applications too. Hence, understanding a credit report is very essential.
Understand the 'What' and find answers to the 'Why' of credit reports with this FREE e-Guide from Credexpert. Titled "Understanding Credit Reports," this e-Guide aims to help individuals understand every section of their report in a simple manner. It further draws a comparative study on the credit report by three different credit bureaus in India – CIBIL, Experian and Equifax.
You can download your free copy of this e-Guide by clicking here.
We wish you a journey of learning and growing!
Happy reading!
ABOUT THE AUTHOR
Satish Mehta is the Founder and Director of www.credexpert.in – a credit and debt counselling company that provides end to end customized counselling to individuals by handholding them through their credit life cycle.
[fbcomments]