"Love is when the other person's happiness is more important than your own." – H. Jackson Brown Jr.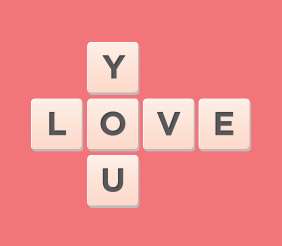 Love makes the world go round, especially on Valentine's Day. You may choose to celebrate this day, or not; we'll leave this debate for another day. But what you could do is use this occasion to show your love to your loved one in the most meaningful of ways.
We've compiled this list of the top 5 ways you could use to show your loved one you really care. None of these steps have the 'instant gratification' tag associated with them. Then what's in it for you, you ask? Well, at least it shows that when it comes to love and investing, you're in it for the long haul. And that's always a good thing, isn't it?
1. Love travelling, trekking, or surfing the seas? – Start a Systematic Investment Plan (SIP) to vacation at your dream location with your loved one. Invest in short term debt funds for two years instead of socking it away in your bank account, and you will be able to increase the size of your vacation fund.

2. Eat. Pray. Love. – Live worry-free. Build a 'rainy day kitty' by investing in liquid mutual funds. These can be easily accessed in an emergency and you will be able to earn better returns than your savings bank account.
3. Let wealth multiply – "To get the full value of a joy, you must have somebody to divide it with," said Mark Twain. You could experience true joy by opening a joint investment account. For common family goals, make investments from this account.

4. Build a nest of love – Mutual funds can help you meet the down-payment of your dream house. Decide on your approximate budget for your home to get an idea of how much you would require. You'll now know how much you need to save; so, get cracking on making those monthly savings.
5. Give it the attention it deserves – Give investments and love the attention they deserve. When it comes to investments, get your portfolios checked annually by your advisor to ensure that the asset allocation is in place, and that performance is on track to take you to your goals.
Love doesn't come with guarantees. That's what makes it worth it, just like investing in mutual funds. So, this Valentine's Day, give your loved one a gift that keeps giving. Invest in something that's worth your love.
Happy celebrating!
[fbcomments]