What do we like about Budget 2015? We like it for its focus on reviving growth over fiscal consolidation; we like it for its decentralised approach to growth (by sharing more revenue with states); we like the pragmatic estimates of revenue and the productive spending budgeted; we also like the attempt to bring money lying unutilised and bring to books money not disclosed.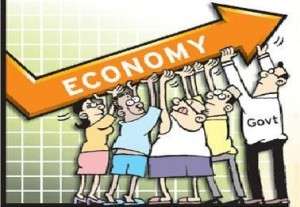 What does disappoint us is the lack of big-bang projects or reforms that can be a shot in the arm for a sagging economy. Perhaps that is for the better. For if there are no big projects, there could be risk of failed implementation!
What the budget aims, in spirit at least, appears to be a bid to improve governance, facilitate smooth delivery and provide a framework for efficiency in operations/implementation. To this extent, yes, it fails to take risk, fails to create a new idea and just hopes to be a facilitator for growth.
Here are some of the macro-economic aspects on the budget we'd like to highlight.
– Fiscal consolidation delayed a bit in order to revive economy with pro-cyclical public spending. Quality of spending good as it is expected to go into productive assets
– Implementation of recommendations of 14th Finance Commission means moving from centrally planned form of growth to one driven by state level imperatives. If used productively, higher spending by state to drive a bottom-up driven growth in nation
– Higher allocation towards capex – Rs 70,000 crore of public spending and Rs 80,000 crore through PSU capex to act as a precedent for private spending
– Simplification of direct tax regime (corporate taxes) and indirect taxes (move to GST) to lead to companies becoming more efficient and competitive over time
– Decision to introduce bill to tackle black money to help improve nation's tax-GDP ratio over the long term
– Deferring General Anti Avoidance Rules (GAAR) and simplification of taxation and entry for foreign investors to improve inflows.
Read about what the budget holds for investors and for different sectors in our blog.
[fbcomments]