The Association of Mutual Funds in India (AMFI) recently came up with a best practice guideline for AMCs to discontinue bonus options for schemes. Bonus options were widely seen as a way to 'save on tax'. Bonus stripping was a practice wherein the gains in a fund's NAV are stripped and given as bonus units.
Since the NAV would come down, the original units may have a notional loss. If the same is short term then they can be sold and such short term capital loss used to set off against any other short-term capital gain.
This practice resurfaced once again after the last budget when the long-term capital gain benefit for debt funds were pushed to 3 years from one.
A few arbitrage funds that enjoy equity status as well as balanced funds came up a bonus option that would allow investors too book short-term capital losses against their equity; that could be set off against other short-term capital gains.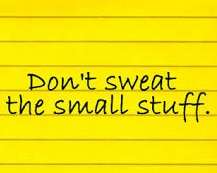 At FundsIndia, we have never advocated such options or for that matter suggested ways to make use of loopholes in the law, where it does not lead to any long-term sustainable benefit for the investor.
While being tax efficient is important, as investors it is also important for you to know that short-term tax saving measures do not meaningfully contribute to your wealth. We continue to encourage investors to look at the big picture – in terms of their goals, their need for liquidity, income and so on and in the process see how tax efficient they can be.
Buying a fund to save some taxes or buying a fund merely because of dividends (used to be the case earlier), buying a fund because it does not have an exit load any longer, or buying a fund because it gives you 'equity-like' tax status – when these funds do not otherwise fit your goal or your time frame or profile, will, in the long term, leave you with a poor quality portfolio and often times poorer in terms of wealth.
As the adage goes – Don't Sweat the Small Stuff. Think and Act Big in your plans and goals.
[fbcomments]