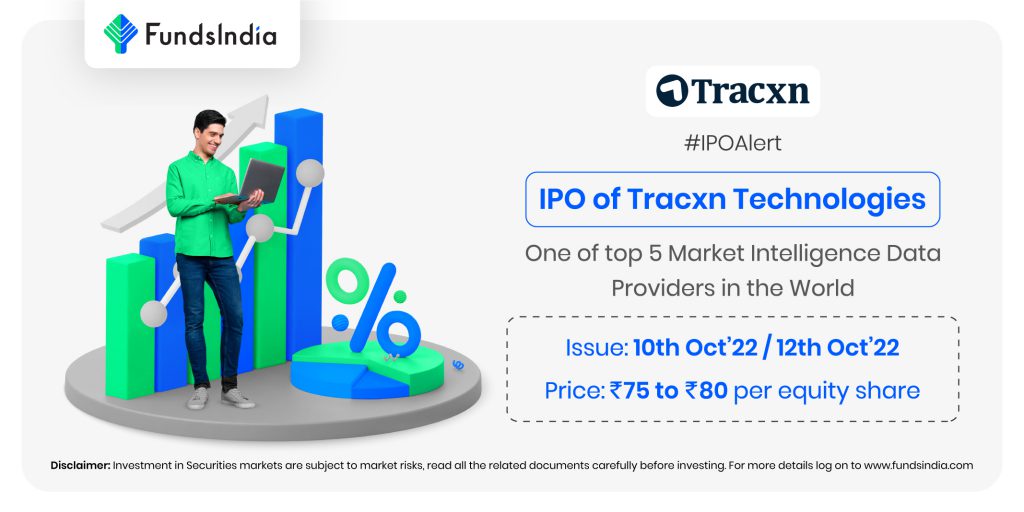 Company Overview:
Tracxn is among the leading global market intelligence providers for private company data and ranks among the top five players globally in terms of the number of companies profiled offering data of private market companies across sectors and geographies. They have an asset-light business model and operate a Software as a Service ("SaaS")-based platform, Tracxn, with over 1.84 million private companies' profile and works with customers across 58 countries and its customers include private market investors – venture capital, private equity funds, and large corporates. Their platform uses an in-house developed algorithm based on a combination of technology and human analysts, to process vast amounts of data, create profiles and provide market intelligence on private market companies. More than 70% of the company's revenue comes from outside India, primarily from Europe, the Middle East, and Africa. The company, which competes with Crunchbase, CB Insights, PrivCo, and Pitchbook, ranks among the top five players in the private market data space globally.
Investment Rationale:
Strong Base: Tracxn has a geographically diversified customer base, which comprises private market investors & investment banks, corporates across industries, and others (including government agencies, universities, accelerators, and incubators). Its customer base has increased at 32.4% (Three-year CAGR growth) from 471 in FY19 to 1,092 in FY22. As of Jun. 2022, its platform had 3,271 users across 1,139 customers, which includes a number of Fortune 500 companies. The company has maintained long-standing relationships with its customers which can be demonstrated by its retention rate, which stood at around 72-73%. Further as of 30th Jun. 2022, eight of its top-10 customers have been associated with it for over three years, while around 23% of its active customer base has been associated with it for over three years.
Financial Track Record: Over FY19-22, the company has reported robust growth in the business, but the operations were loss-making. On the back of a rising in the customer base, the company reported a Three-Year CAGR growth of 24% in Revenue to Rs.63.5 crs in FY22 from Rs.33.19 crs in FY19. Total operating expenses increased mainly due to high employee benefits expenses over the years, which as a percentage of revenue stood at 92% in FY22 as compared to 137% in FY20. This led to an EBITDA loss of (Rs.1.9 crs) and an exceptional loss of (Rs.4.49crs) leading to a Net loss of (Rs.4.85 crs) in FY22. The company has been making losses historically and posted a profit of Rs.0.84 crs for the first time in June 2022 quarter.
Asset light Model: Launching its platform in FY15, Tracxn has grown to be one of the major players in the private market data service provider space. It has an asset-light business model and operates a software-as-a-service-based platform "Tracxn". The company offers private company data for deal sourcing, identifying M&A targets, deal diligence, analysis, and tracking emerging themes across industries and markets, through its subscription-based platform to its customers. As of FY22, Tracxn derived all the revenue from the B2B subscription-based business model. Tracxn has one of the largest coverages of private companies in emerging technology sectors including IoT, artificial intelligence, virtual reality, robotics, blockchain, and electric vehicles.
Key Risks:
PE/VC Exit – Through this IPO, the promoters Neha Singh and Abhishek Goyal are offloading a cumulative stake of 15.28%. Venture capital investor, Elevation Capital is offloading 50% of its entire stake, while SCI investments and Accel India IV (Mauritius) Ltd. are fully exiting from the company which is a key concern.
Attrition Risk – The company's attrition rate (both due to voluntary attrition and due to underperformance) in Fiscals 2020, 2021, and 2022 was 66.08%, 39.91%, and 49.02% and in the three months ended June 30, 2022, was 13.79%, respectively. The company's inability to retain skilled employees and the high operating costs are key concerns for the company.
Outlook:
The IPO being entirely an offer for sale (OFS) will provide nothing except the listing benefits to the company. There is no peer company in the listed space having operations similar to the company. At a higher price band, the listing market cap will be around ~Rs.800 crs and Tracxn is demanding an EV/Sales multiple of 12.3x, which seems to be stretched for a loss-making operation. On the other hand, the company is backed by investments from angel investors such as Ratan Tata, the NRJN Family Trust (founder Nandan Nilekani), Flipkart founders Binny Bansal and Sachin Bansal, etc. Its listed monopoly status and a niche asset-light business also back the company on a positive note. Hence, we provide a 'Neutral' rating for this IPO.
If you are new to FundsIndia, open your FREE investment account with us and enjoy lifelong research-backed investment guidance.
[fbcomments]