PPFAS Long Term Value Fund is a diversified equity scheme that has been launched by PPFAS Mutual Fund. It is also the only scheme, the fund house claims, that will be launched by it in the foreseeable future.
Srikanth Meenkashi, co-founder and COO, FundsIndia.com, demystifies this fund by speaking about its suitability for different kinds of investors and its features on Bloomberg TV's show – Wealth Manager.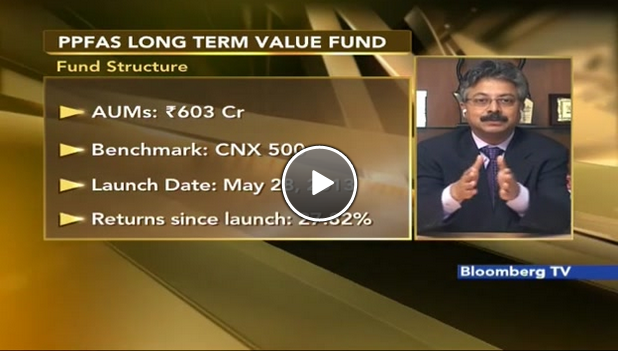 Do watch these videos and share the message. You can watch more videos of Srikanth Meenakshi on Bloomberg TV's show – 'Wealth Manager' by clicking here.
[fbcomments]