Parag Parikh, a renowned value investor and Founder and Director of PPFAS died in a car accident, on Sunday, in Nebraska, US.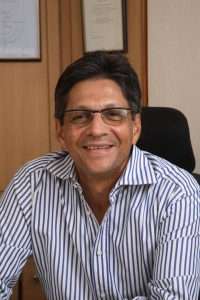 As it often happens with the passing away of great men, the death of Parag Parikh prompted much reflection in me, perhaps about the end of a 'value' era.
Parag Parikh – the man who chose the road less travelled in the mad world of equity broking – stood his ground, proved that sobriety could win in the equity world and became a brand unto himself, built over several decades.
The man is no more but we hope the rich legacy he left behind – as value investing tenets and behavioural finance study continues to act as a sober reminder in times of emotion-driven investing.
While his value investing strategies are known to most of you, my few interactions with him threw some light on how he was a true 'value' picker in life as well. For instance, he told us that when he travelled he would scout for 'value' in hotels he stayed. Don't mistake that for budget hotels. Hotels that are new and are promoting themselves aggressively, hotels that offer value rates in a downturn and so on would never skip his radar.
This was true of any big-ticket purchase. "Why go for a new car when you can get the same one, just a few months old, at a significant discount" he'd comment.
But when it came to value investing, it was never easy; at least with some clients who were driven by short-term interests. Brick bats were aplenty for this resolute man, during the rally before the Y2K crash, when he refused to touch software stocks with a barge pole.
Parag could have stuck to his HNI clientele with the less cut-throat world of PMS instead of entering a more demanding business of AMC. But he did; for he believed that a 'normal' investor too should become a 'HNI' investor and not be disadvantaged by laws (that required a higher net worth for PMS).
We hope his belief will continue to help thousands of aspiring investors build their dreams with a strong foundation like the one he laid at PPFAS.
Parag often quoted that you had nothing to fear if you followed the universal principles – laws made by God – in business and in life. Perhaps his demise too was governed by the same law.
Rest in peace, Parag.
[fbcomments]