Last week, we informed you the exit of Kenneth Andrade from IDFC Mutual and said this called for a 'hold' strategy for now in IDFC Premier Equity. We had also said that once the new fund manager is announced, we will let you know whether you need to continue your SIPs.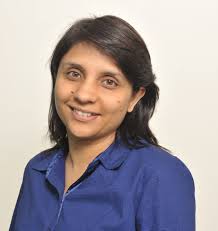 IDFC Mutual announced that Punam Sharma, Head of Research and Fund Manager in the same fund house will manage IDFC Premier Equity and the other funds managed by Kenneth.
We view this as a welcome move, even as we shall remain watchful about performance. We are not too concerned at this point in time about any shift in strategy that might impact performance, for the following reasons:
One, we can expect continuity in the fund philosophy as Punam Sharma has been assisting Kenneth with IDFC Premier Equity's fund management since the fund's inception in late 2005 and has also been with the AMC for 14 years now.
Being part of research, much of the fund's holdings would have arrived from her desk and that makes her familiar with the fund and portfolio entry and exit strategies.
Two, IDFC Premier Equity had, only last year, made rejigs to its portfolio, moving from its consumer focus to other sectors. It had, statedly, shifted its focus to align with structural changes in the economy.
Its present holding in engineering, textile and other sectors suggest such a shift. Given that such a focus shift has already happened and that the fund has traditionally maintained a low portfolio turnover, we do not expect much changes presently.
Three, our interaction with the 'to-be' fund manager of IDFC Premier Equity, post this announcement, also provides comfort that the fund's core strategy of identifying leaders in the respective sectors/categories and stringent filters such as capital efficiency and high return on equity, means that the stock choices continue to be largely process driven and not too person driven. This would hopefully mean continuity in performance and also less intervention and maintenance.
Call
We continue to hold the fund in our recommended list. That means, you need not disturb your existing holdings or SIPs.
We will, however, carefully watch for its performance over the next several quarters, as part of our regular quarterly review. We will keep you abreast of any change in behaviour/performance in the fund.
[fbcomments]