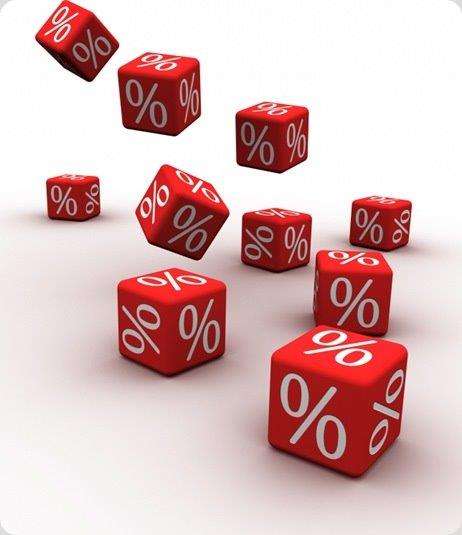 The good news from the RBI's first bi-monthly monetary policy is that if inflation behaves as per expectations, RBI may not feel the need to hike rates. But the not so good news is that neither is the RBI in a hurry to cut rates, at least not based on short-term rosy pictures painted by inflation and other economic indicators.
The RBI kept the repo rate and CRR unchanged on April 1, even as it tweaked the borrowing available in the overnight call money market.
The Central Bank halved the liquidity available under the overnight call market from 0.5% to 0.25% of each bank's Net Time and Demand Liability (NDTL). But it increased the liquidity under the 7-day and 14-day term repo to 0.75% from 0.5%.
The takeaway for you as an investor is that bond markets are not expected to be volatile from the move. That said, your opportunities still remain ripe in the short-to-medium term debt fund category, as written by us during the previous monetary policy in January 2014. You can click here to read our note.
So what is the RBI Governor conveying to the markets? That it is going to take a long-term approach – to inflation, to liquidity and to attract foreign inflows. The following moves suggest this:
One, it is now evident that RBI's monetary policy decisions will not simply be based on transient one off data points – such as a fall in inflation here or a pick up in IIP there. Rather, trends or averages in data points such as consumer inflation or core inflation will become driving factors for rate cuts or rate hikes, as the need arises.
Two, the RBI appears to be doing a very fine balancing act of managing liquidity, and at the same time, ensuring that policy impulses are felt across the interest rate spectrum.
It is to this extent that the RBI reduced the availability of the overnight call money market that gives a more guaranteed or pre-set access to funds for banks and instead, shifted more focus to longer windows through term repos. This would mean that increasingly, the impact of liquidity will be felt actively in instruments such as 1-month CDs.
The RBI appears to be working towards reducing the kind of volatility in FII flows that was witnessed in mid-2013.
Allowing FIIs to hedge their currency risk using currency futures in domestic exchanges and the proposal to allow foreign investors to hedge their coupon (interest) receipts falling due over the next 12 months are efforts to this end. It is noteworthy that the FII flows into the debt market has been robust in 2014 thus far.
What it means to you
The RBI's 'gliding path' approach to disinflation means that we may not be able to expect rate cuts any time soon given the elevated prices of vegetables, concerns over monsoon and high core inflation. The RBI has a CPI target of 8% by January 2015 and 6% by January 2016.
That means bond markets do not have too many reasons to fluctuate save for marginal movements. That said, lower availability of liquidity in the overnight call market could mean some return opportunities in liquid funds. But this may not be significant. Also, higher tapping of 14-day term repos would influence rates of 1-month CDs. It is noteworthy that CD and CP rates have been on the decline, triggering some price rally.
Investors would do well to remain with short-term funds that could provide sufficient opportunities at this juncture. Longer-dated bonds have not received any signal from the policy, for any kind of price rally, and may not in the near future. 
Funds to hold now

Liquid funds remain attractive: As recommended by us last time, we stick to Birla Sun Life Floating Rate Short Term and Templeton India Treasury Management (TMA) remain our picks in the liquid fund category based on their consistent record and very low maturity profiles.
We believe with the overnight repo liquidity being reduced, there could be some marginal spike in rates in this segment and an accrual strategy, which is followed by liquid funds, would ensure that you gain from slightly higher yields in the short term.
Use liquid funds to either park money temporarily or for creating a contingency fund. If you receive a hefty sum post your performance appraisal this month and remain undecided where to invest or use it, park it in liquid funds. This remains your best bet in terms of returns with least risk until you find a purpose for the money.
Ultra short-term funds: If you have a slightly longer duration of say over 3 months, then this category of funds would fit your requirement. We continue to like Templeton India Ultra Short Bond Fund in this space. Peerless Ultra Short Term Fund is an option for those with a slightly higher risk profile, given its longer maturity and of course higher yield to maturity.
Short-term debt funds: In this category, we would like to slightly tweak our approach to focus a bit more on funds that invest in corporate bonds as opposed to primarily CDs and CPs. While a portfolio with CPs and CDs will certainly hold a lower risk profile, we think the recent dip in yields in this category has already provided some returns.
From our policy-related recommendation in January 2014, we retain HDFC Short Term Opportunities, but add Templeton India Short Term Income Plan. Both the funds have higher exposure to corporate CDs, with the HDFC fund sporting more AAA-rated bonds while the Tempeton fund has higher weight to AA-rated bonds. The yield to maturity and average maturity of the Templeton fund is higher, and therefore its risk profile is a notch higher.
If you are wondering what you should do if you had a longer-term view, we will, in the forthcoming weeks, have a call on long-term debt funds that have an accrual strategy and seek to keep volatility related to rates low. Given the elevated rate regimen we seem to be in for, we think this strategy could work to deliver. Look out for our weekly call on this.
[fbcomments]