Hello!
Happy New Year from all of us at FundsIndia! Here's wishing you a phenomenal 2016, filled with love, happiness and prosperity.
We'd like to help you make 2016 and every year to come your 'Year of Financial Success'. That's why we'd like to gift you this 'Route Map to Financial Success' (download the image below).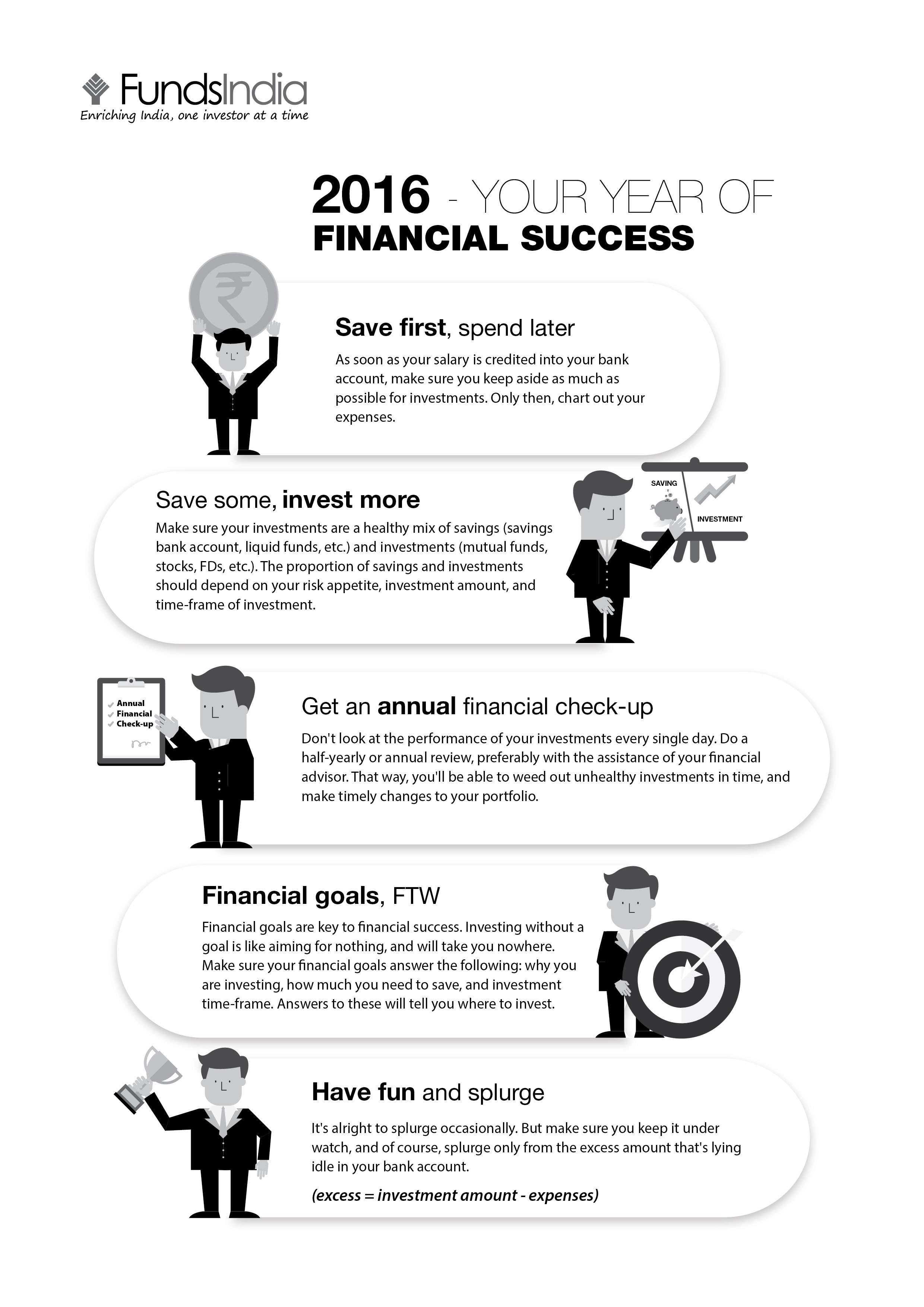 Just stick it on your refrigerator, or put it up on your office desk – wherever you can look at it at least once every day. Then, simply stick to these evergreen rules and, voilà! Every year will be your year of financial success.
Best wishes,
Team FundsIndia
[fbcomments]