The recent fall in the stock prices of one of the most stable sectors in the last few years – FMCG – may trigger a dilemma in some of you: if you are holding it, should you buy more? Or if you are not holding it, is it a good time to buy now?
This question is equally applicable to the banking sector as well; given that the sector witnessed a steep fall thus far in 2013. While we will deal with the banking space separately, here's what we think investors should be doing with their FMCG funds.
FMCG – Too Hot?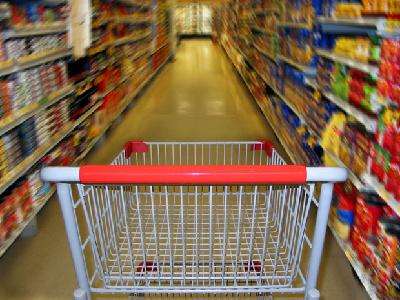 If you hold FMCG funds, you may have seen some turbulence in them over the past week or so. While the stock markets in general are reeling under pressure, this time around, you may have to sit up and take notice of this sector in particular.
It is the earnings season now and some of the biggest FMCG stocks, ITC and Hindustan Unilever (HUL) belied market expectations, thus resulting in the stocks correcting a bit. Closing Monday, the FMCG indices in both the bourses had corrected about 4-5% over the past week, and  FMCG focused funds fell about 3 per cent.
Why they fell: A couple of reasons can be attributed to the ongoing decline in stocks from the sector. First, as discussed earlier, earnings of companies such as HUL is seen as the lead indicator for the rest of the sector. Besides pressure on volumes, the company's valuations turned steep especially after it announced its open offer last month.  This is true of many FMCG stocks. To step back a bit, FMCG stocks did show strong earnings growth over the last few years, aided by increased government spending, especially in rural areas. Doling out pay commission packages also boosted consumption.
Now, the effect of both the above mentioned points appears to be waning, as is visible from significantly lower consumption growth (seen in the GDP numbers).
But stock markets rallied well in the past year, with a fourth of the Sensex rally driven by FMCG according to data from newspapers. Hence stocks in the sector had moved to steep valuations last year, suggesting that earnings growth would be a challenge.
Yet, lower commodity prices (on inputs) provided some comfort in terms of propping up earnings growth till March. Besides, high buy-out prices (at a good premium to market price) offered by promoters to increase their stakes in companies such as HUL and Glaxo SmithKline Consumer resulted in valuations moving to levels that were not easy for earnings to replicate.
The second reason for the sector's gloom stems from the sector holding the best stocks to book profits, when markets correct.
The single digit earnings growth of Indian companies has meant that valuations in the near term at least, look steep. Evidently, when the markets correct, the stocks that delivered the most and have therefore gone above comfort levels, are the ones to be sold. Whether it is the food players or tobacco and breweries stocks, every one of them delivered double digit compounded returns in the last 2 years and seemed ripe for profit taking. Hence, they were targeted.
Among funds, 25-28% annual returns in the last 3 years is a reflection of the performance of stocks in the space.
Now with markets taking cognizance of these factors and not willing to pay more for 'defensive/safety bets', it may be time for you as well to book some profits. Here's what you can do:
If you hold FMCG or allied funds (Lifestyle, Buy India, Gen Next themes and their likes), then it may be time to book some profits. This way, you will also rebalance your portfolio. Consider bringing the sector fund to not more than 10-15% of your portfolio and shift any excess to diversified equity funds/debt funds based on your original asset allocation.
If you are a recent investor and think this is a good time to average, then be cautious. Stocks in this space have hardly corrected. And this time around, there are concerns on fundamentals. Yes, it is true that FMCG is a more secular sector as consumer goods will always see demand. But the question is how much and how fast they can grow at a time when demand slacks. Volume growth, if still possible, would come at the cost of profit margins. Hence, while the sector may make for good diversification in one's portfolio, betting on it by adding more through the fund route may not be a good idea now.
Yes, there would always be opportunities in the space. But at this point, seeking opportunities is best done through stock-specific bets. This is because an FMCG fund would have to own a reasonably diversified portfolio, with at least a few key stocks from the index receiving heavy weight. Owning these expensive stocks may not benefit you when you hunt for value. If you are a stock picker, then consider the direct equities route, if you must own.
[fbcomments]