The Nifty is now at life-time highs and we have received a lot of mails asking for our view. Here is the concluding paragraph of our previous update:
" Hence, investors need not press the panic button. A fall below 5,700 would make us reassess the bullish case scenario. Don't panic on intra-day weakness and use any fall to pick up high quality stocks is the message we want to put across."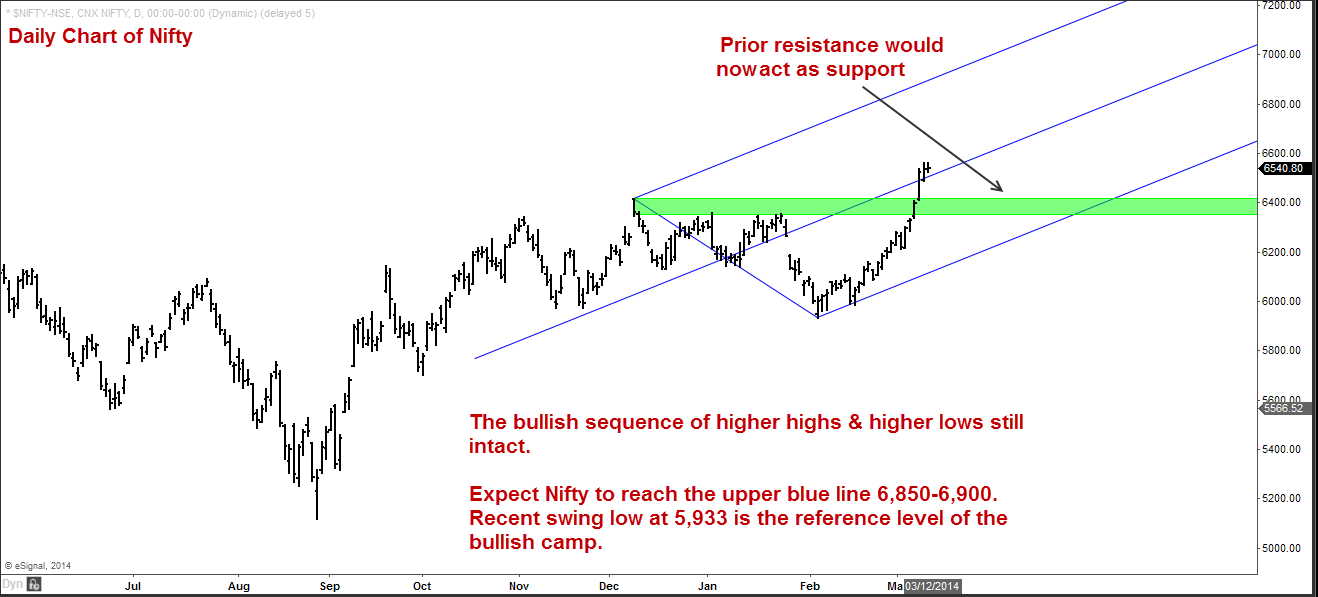 From the above chart, it is apparent that the bullish sequence of higher highs and higher lows is still undisturbed. The prior resistance zone at 6,360-6,415 would be the immediate support for the Nifty.
We maintain the bullish view and expect the Nifty to hit the upper blue line at 6,850-6,900. This view would be under threat only if the Nifty falls below 5,933. As mentioned in the previous update, we suggest investors to use any weakness to accumulate fundamentally sound large / mid cap stocks.
[fbcomments]