After a nice downward correction, Divi's Lab has found buying interest today. Divi's is one of the better known companies from the pharmaceutical sector and has been a steady performer at the stock markets. From the daily chart featured below, it is apparent that the stock has been in a  an uptrend over the past few weeks after a major downward correction that lasted for about a year starting August 2012.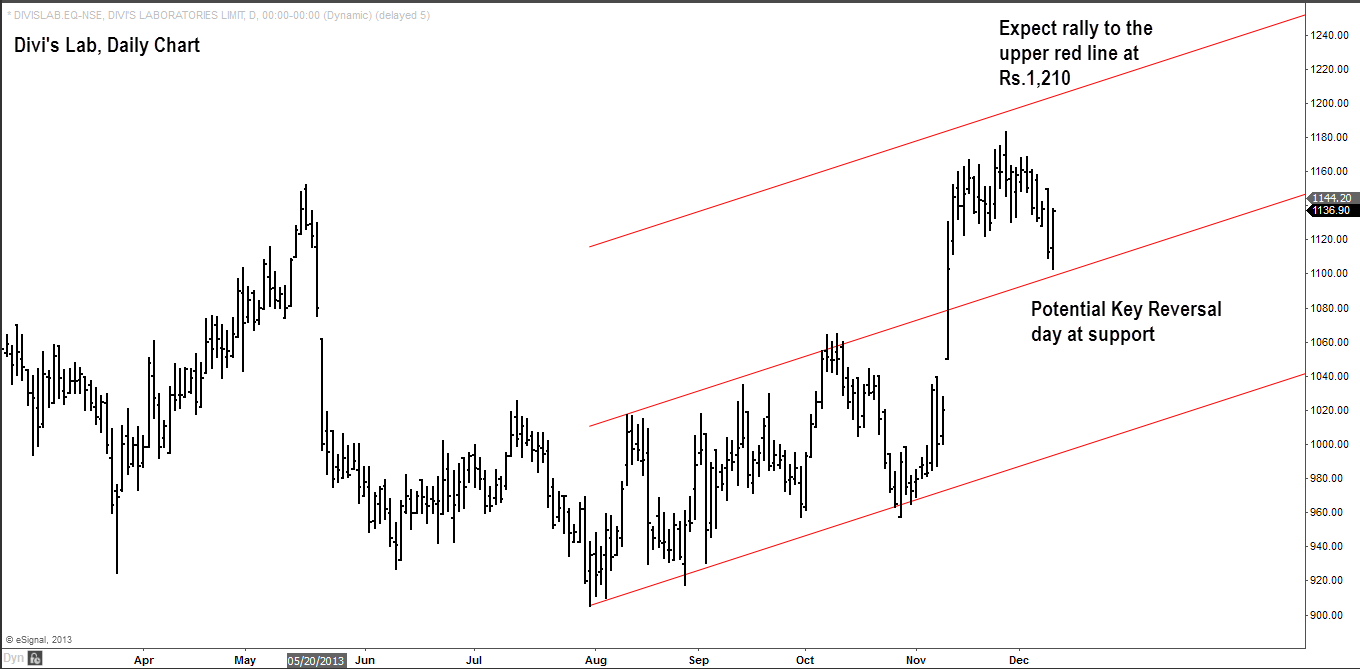 The stock has reversed at the middle red line today which is a positive sign. We expect the stock to rally to the upper red line at Rs.1,210-1,220 from a short-term perspective. The short-term positive view would be under threat if the stock falls below Rs.1,099.
For those willing to play the waiting game may get exit opportunities at higher levels.  As  highlighted in the weekly chart displayed below,  the stock has respected the blue pitchfork line.
We expect the middle line of the pitchfork at Rs.1,260-1,280 would be a minor hurdle. We would however expect the stock to hit the upper blue line at Rs.1,500. The stop loss, for those looking for a target of Rs.1,500, may be placed at Rs.1,050.
Please be reminded that the longer term target of Rs.1,500 is based on the weekly chart.  It would therefore take a while for the stock to get there.
(The view mentioned here is based on Technical Analysis of historical stock price action. Please read the Disclaimer)
[fbcomments]