The May 2020 edition of FundsIndia's Monthly Market Insight discusses the PM's proposed 20 Lakh Crore Stimulus and the Market bounce despite the growing pandemic.
Gross Domestic Product (GDP) rose by 3.1% for Q4 in FY-20 compared to 4.1% (revised growth data) for Q3 in FY-20. GDP growth rate of FY-20 stood at 4.2% compared to the growth rate of 6.1% in FY-19. Agriculture and mining sector registered strong growth at 5.9% and 5.2% in Q4 FY-20 compared to 3.6% and 2.2% in Q3 FY-20 respectively. Manufacturing, Construction and Trade sectors growth weakened and domestic demand grew by 0.7% in the last quarter, weakest growth since the global financial crisis.
Data showcased in this edition include trends in Quarterly GDP Growth Rate, Index of Industrial Production Growth, and Manufacturing PMI. Do check out our suggested reads that include articles on why the proposed stimulus is for 'Survival' and not 'Revival'.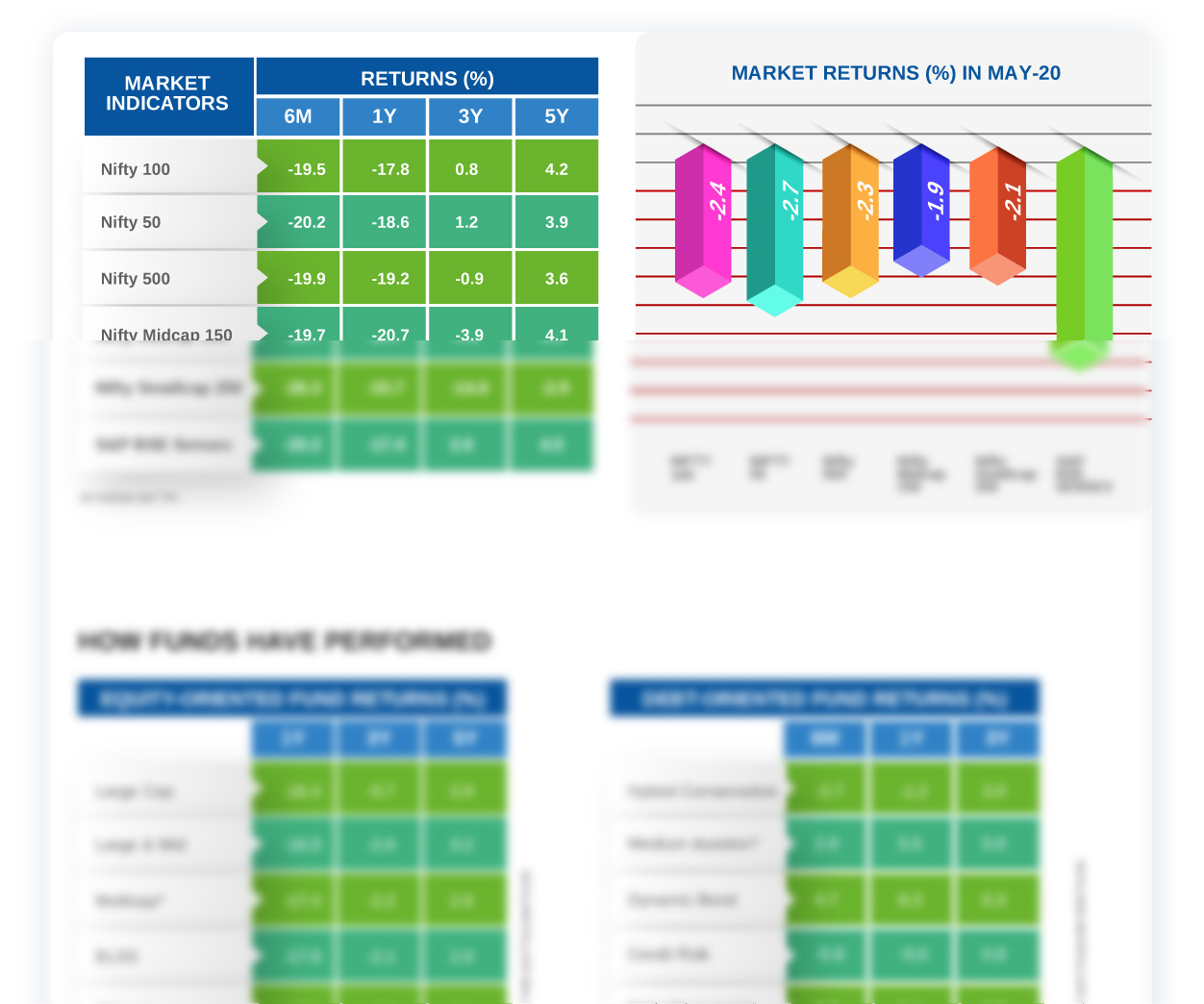 [fbcomments]