The April 2019 edition of FundsIndia's Monthly Market Insight discusses the sharp broad-based rally of 2019 as well as the changes to our list of 'Select Funds'.
Broad indices ended April on a tame note, amidst high volatility. Corporate results for the quarter ended March 2019 began coming in, with reported earnings more or less in line with expectations. The NIFTY 50 was up 1.1% for the month while the S&P BSE Sensex gained 0.9%.
Data showcased in this edition include trends in consumer inflation, Nikkei Manufacturing PMI, and the Index of Industrial Production Growth.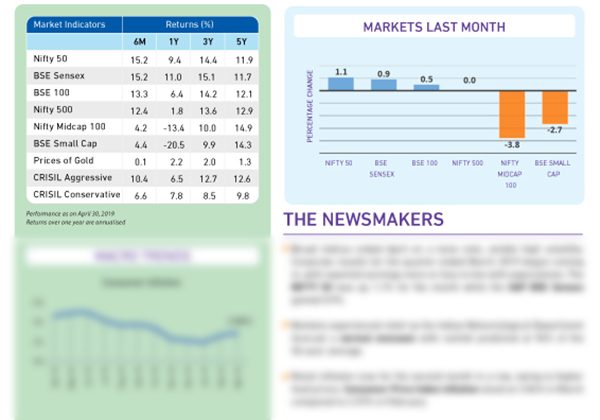 [fbcomments]