Tata Motors DVR has been one of the top performers in the bull run that started almost a year ago. After a nice rally, the stock has been in a downward correction since Sept. 12 high of Rs.391.35. This downward correction appears complete and the recent price action suggests that the stock could resume its uptrend.  As highlighted in the below daily chart of  Tata Motors DVR, the stock has taken support at the prior consolidation zone.
Invest Now
FundsIndia Equity Account
The lower shadow or the tail formed on October 17 is indicative of buying interest in the stock. The subsequent rally in the past few trading sessions strengthens the view that there is strong buying interest at the support zone. Let's take a zoomed-in view of the price action. Direct your attention to the chart below.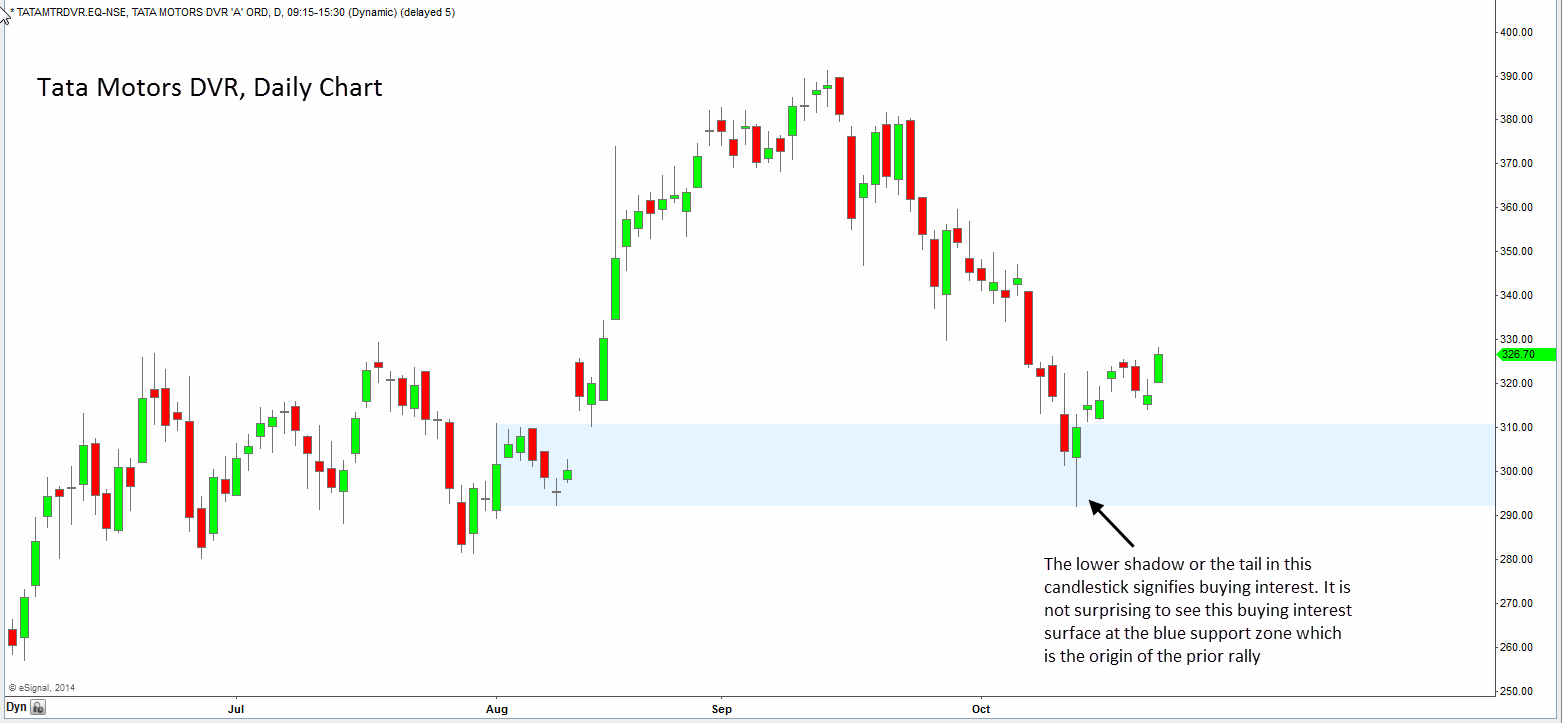 What has been highlighted in the chart above is a very common occurrence of price getting back to the origin of the move after a nice rally. This happens time and again across all time frames. Investors just need to be patient for such pull backs which offer a relatively low-risk entry opportunity.
We expect Tata Motors DVR to scale past the recent high of Rs.391.35. The bullish view be invalidated if the stock falls below the support at Rs.278. From a trading perspective, having a stop loss at Rs.289 would not such a bad proposition. We can discuss higher targets once the price scales past Rs.392.
Invest Now
FundsIndia Equity Account
(The view featured here is based on Technical Analysis of historical stock price action. Please read the Disclaimer)
[fbcomments]