The Nifty has moved in sync with our expectations during the just concluded week. The index has done nothing much since our previous follow-up posted on June 20. From the 15-minute chart featured below, it is apparent that the Nifty is still chalking out a series of lower highs and lower lows, which is a sign of weakness. Unless the Nifty moves past the minor swing high at 5,690, it would be safe to work on the premise that the index is headed south.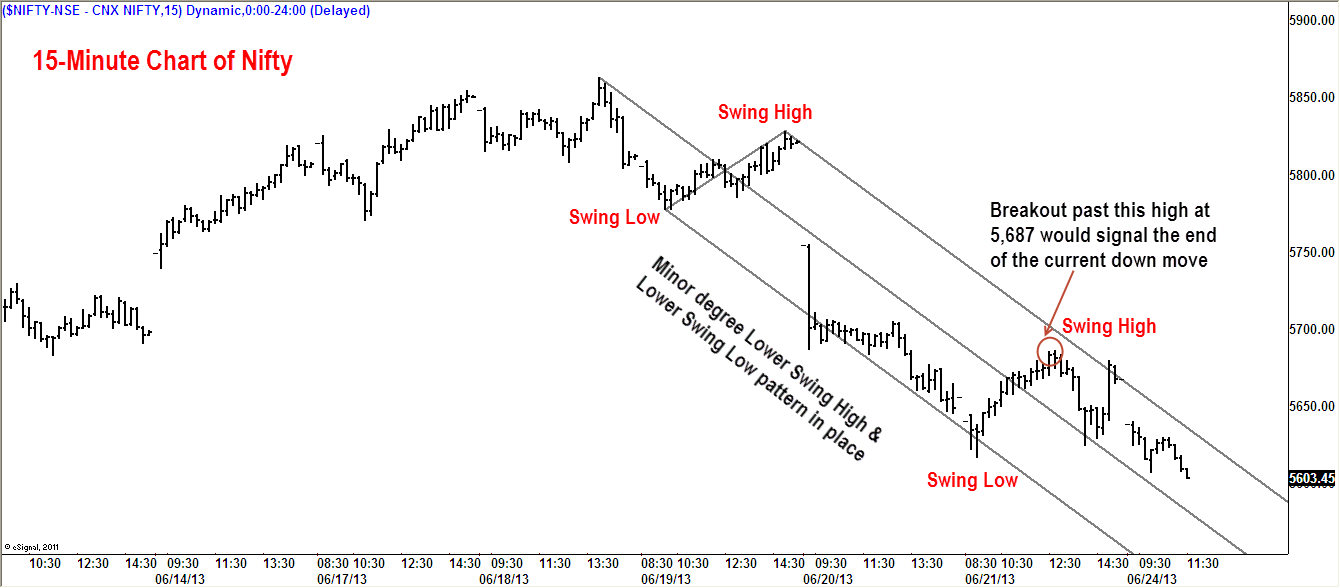 For short-term traders, the risk-reward matrix does not justify contemplating fresh positions at the current levels. A breakout past 5,690 would justify the case for hunting long positions to participate in a probable uptrend to 5,850-5,870 range.
Those holding short positions in the Nifty may place a trailing stop loss at 5,700 to protect unrealized gains.
At this moment, we refrain from providing any trading ideas as we are unable to spot anything with a good risk-reward metric. Expect an update if the Nifty does anything interesting in terms of price action. Until then, Trade Safe & Don't Get Hurt.
[fbcomments]