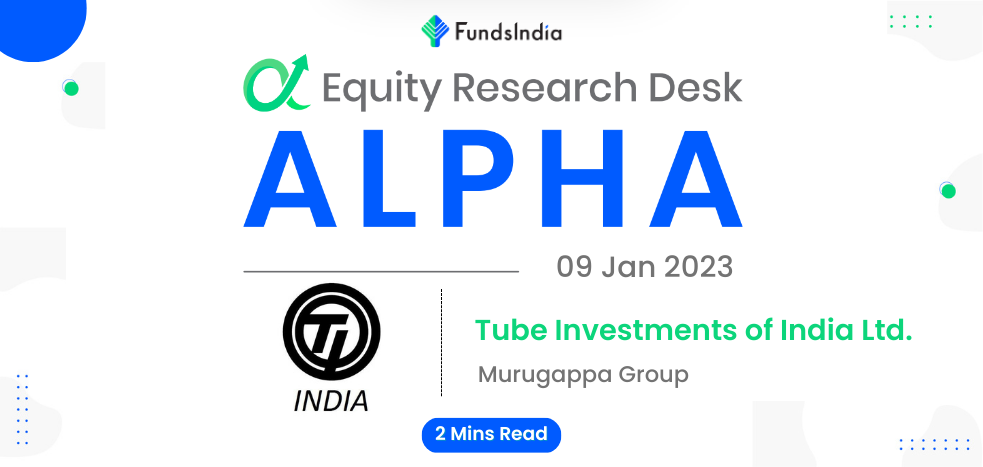 Tube Investments of India Ltd. – Murugappa Group
Tube Investments of India Ltd (TIINDIA) is a flagship Company of the renowned Murugappa Group, India's leading business conglomerate. Established in 1900, with its Headquarters in Chennai, the Group has 29 businesses, with ten listed companies traded in NSE & BSE.
TIINDIA is one of India's leading manufacturers of a wide range of precision-engineered and metal-formed products for major industries such as Automotive, Railway, Construction, Mining, Agriculture, etc. The Company is also a leading manufacturer of bicycles in India, with a range of iconic brands and a strong market presence.
Valuation:
TIINDIA offers a robust growth story driven by: a) reasonable growth in the core business and b) leveraging strong cashflows of the core business (TI-1) to systematically incubate future growth platforms (TI-2) and opportunistic acquisition of stressed assets (TI-3) at attractive prices. Hence, we recommend a BUY rating in the stock with a target price (TP) of Rs.3230, 50x FY24E EPS.
If you are new to FundsIndia, open your FREE investment account with us and enjoy lifelong research-backed investment guidance.
[fbcomments]