4 Investment Lessons From MS Dhoni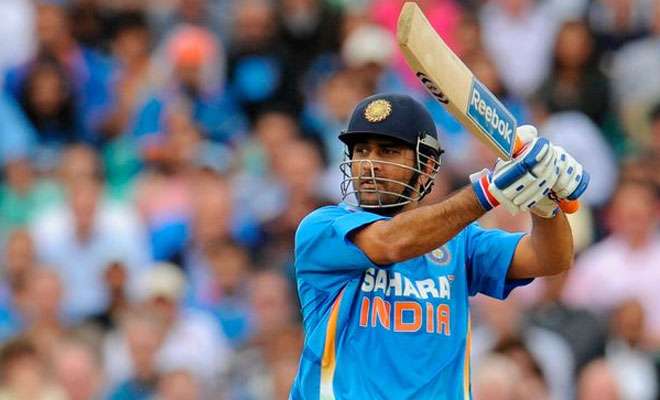 He might not be at the helm now, but he is undoubtedly one of the best captains the game of cricket has ever seen and had. Mahendra Singh Dhoni won our hearts, not just as the captain, but also as an individual. There is something very special about 'Captain Cool' that inspires each of us. Lessons from Dhoni's life extend beyond the boundaries on the field and can be applied to the world of investing too! Here are some of Dhoni's innate qualities, which offer valuable lessons to investors at all levels.
1. Stay cool under pressure
Dhoni is called 'Captain Cool' because of his calm and composed persona on the field during the toughest of situations. He does not succumb to pressure, and that helps him take rational decisions at critical times.
What you can learn from this
When it comes to investing, stay calm when the market falls. It's just a phase, and it will rise again. Keep calm and stay invested regardless of how markets perform and that's the true sign of smart, mature investing. In fact, if  you have a high risk appetite, there's no better time to invest than when the market falls; you get to buy more for less.
2. Plan your investment strategy like he plans his shots
Dhoni plans his shots prudently to stay in the field longer. He juggles between the wickets with his singles and doubles to score consistently and goes for his signature helicopter shot, when the time is right.
What you can learn from this
Every investor has to invest for the long term, and SIPs are the best way to do that. Your SIPs help you invest  smaller amounts consistently, which add to your overall 'score' (read: wealth). When the markets seem ripe, hit a six by adding a lump sum to your investments, and give your portfolio a boost.
3.  Better late than never
Remember the epic match between India and Australia at Adelaide in 2012? With a need for 12 runs off the last four balls, Dhoni hit one of the most massive sixes of his career to bring India remarkably close to the target. While it was deemed difficult for India to win the match, Dhoni turned the tables by hitting two sweet sixes and steered the team towards victory.
What you can learn from this
It is better to start investing late than never. You can hit a six with your investments even with a close target, provided you don't procrastinate the initiation process. Don't worry about entering the match late, start hitting your sixes today.
4. Encourage others to perform
Everyone in the world was taken aback when Dhoni gave the ball to Ishant Sharma in a crunch situation during the ICC Champions Trophy 2013. What happened next? India made history. Ishant Sharma picked two wickets that led us to victory. Moral of the story? When you guide and encourage others, they will do their best to perform.
What you can learn from this
As an investor, encourage your family and friends to invest. Tell them how it's worked for you and how you believe it can help them build wealth and make their dreams come true. Smarter avenues that aren't bank accounts exist, and your team can benefit from them too!
Now back to the pavilion, are you ready to hit a six with your investments? Then invest today NOW.
[fbcomments]