The September 2019 edition of FundsIndia's Monthly Market Insight discusses how investors can take advantage of the market's volatility, and more.
Indian markets rallied led by the announcement of major corporate tax reforms by the government. India's factory production (Manufacturing PMI) remained unchanged in Sep-19 at 51.4 led by muted demand conditions both domestically and globally.
Data showcased in this edition include trends in Consumer Inflation, Index of Industrial Production Growth, and Nikkei Manufacturing PMI. Do check out our suggested reads that include articles on how mutual funds compound.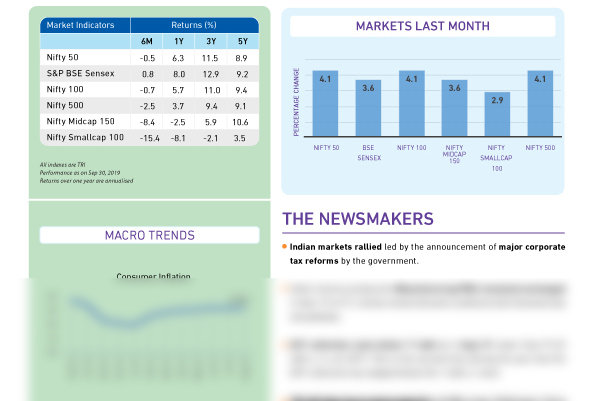 [fbcomments]