The April 2021 edition of FundsIndia's Monthly Market Insight discusses the Consumer Price Index (CPI) Inflation rate rise and also includes a blog on "What happens when you start your Equity SIP and the market crashes?"
Gross GST Revenue collection surged to Rs. 1.24 Lakh Cr in Mar-21, compared to 1.13 Lakh Cr in Feb-21, marking the sixth straight month of the collection above 1 Lakh Cr since Sep-20. The revenue collection in Mar-21 increased by 27% compared to the revenue collection in Mar-20.
Data showcased in this edition include Quarterly GDP Growth Rate, trends in Industry SIP Inflows over the last 12 months, Total Retail and HNI AUM, Consumer Inflation, Index of Industrial Production – Growth and Manufacturing PMI. Do check out our suggested reads that include an article on "Floating Rate Funds – Many a Slip Between the Cup and the Lip".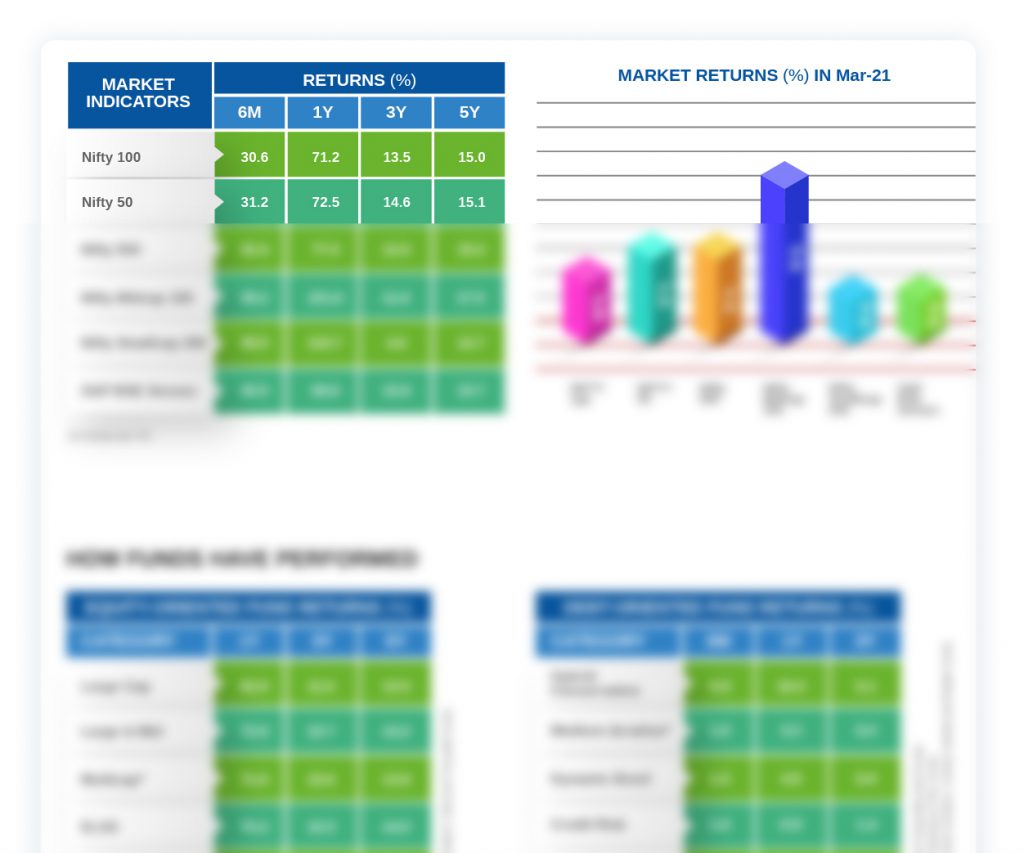 [fbcomments]