Aegis Logistics features prominently in the gainers list today with a rally of about 12%. This rally has resulted in a big breakout which would attract the attention of lots of analyst / traders. Rather than getting excited and chasing a stock after such a big move, would it not be prudent to anticipate and participate in such a move. How do we go about achieving this? Let's try to decipher one of the common characteristics of such a breakout. Direct your attention to the daily chart of Aegis Logistics featured below.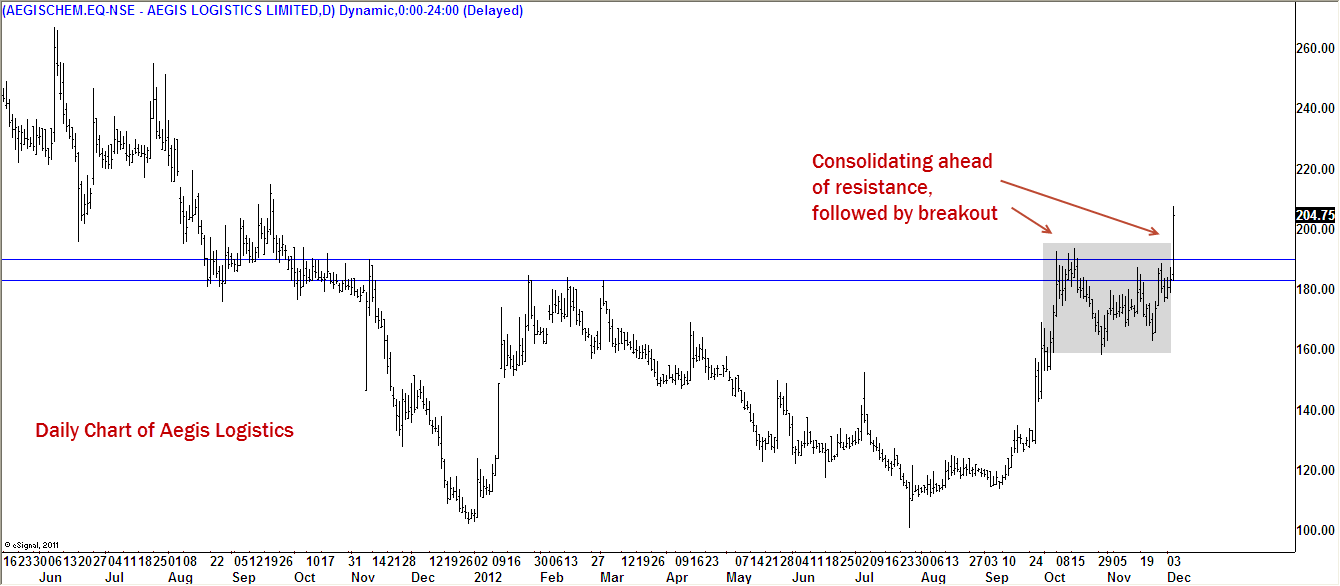 Notice how the prior rally was halted at the area of resistance or sellers at Rs.186-188 range. Pay attention to the repeated attempts last week to edge past this level. It is also interesting to note that the price got into a consolidation ahead of this resistance, which is a sign that the price is restoring energy expended in the prior run-up. Whenever price consolidates ahead of such a key resistance, a big breakout is inevitable.
Have a look at similar examples in Tilaknagar Industries and Century Textiles featured below.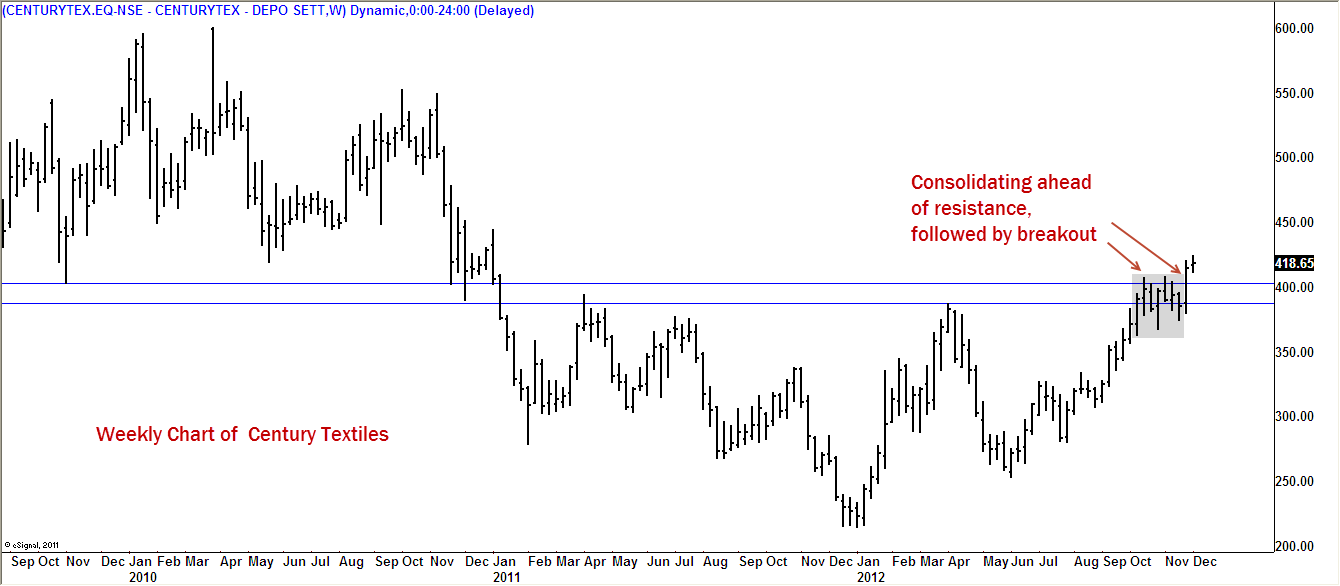 What you need is little bit of attention to detail and of course truck load of patience, which is often in short supply amongst traders.
[fbcomments]