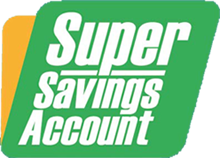 8.65%*

>

4%

SUPER SAVINGS ACCOUNT

>

SAVINGS ACCOUNT
Free-for-life
investment account

ATM + Debit card
for cash withdrawal

Easy redemption in
less than 30 minutes,
on all days, 24*7

Attractive returns
on idle money
2 Instant KYC verification
3 Deposit money in your account and earn more!
Super Savings Account is the new-age mutual fund which brings to you the advantages of a savings account. By investing in the Super Savings Account, you can be sure to both earn and save money at the same time. The specialty of this account is that it gives you the flexibility to redeem instantly and withdraw money as you would with your debit card. Switch to the Super Savings Account and benefit from:
No minimum balance.
Initial investment: Rs.1000, Additional investment from Rs.500
*8.65% is the past one-year return of the Reliance Money Manager Fund as of February 20, 2017. Past returns are not indicative of future performance. The tax benefit of up to Rs.10,000 available for interest on savings bank accounts will not apply to Super Savings Account.
Maximum amount applicable for Instant Redemption will be up to Rs. 2 lakhs; or 95% of the Clear Current Value of investments for folios without the Any Time Money card (50% for folios with Any Time Money card). Conditions Apply.
Reliance Money Manager Fund
(An Open Ended Income Scheme)
This product is suitable for investors who are seeking:
Income over short term
Investment in debt and money market instruments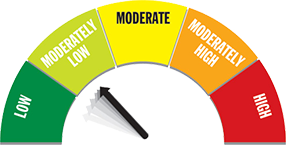 Investors understand that their principal will be at Moderately Low risk