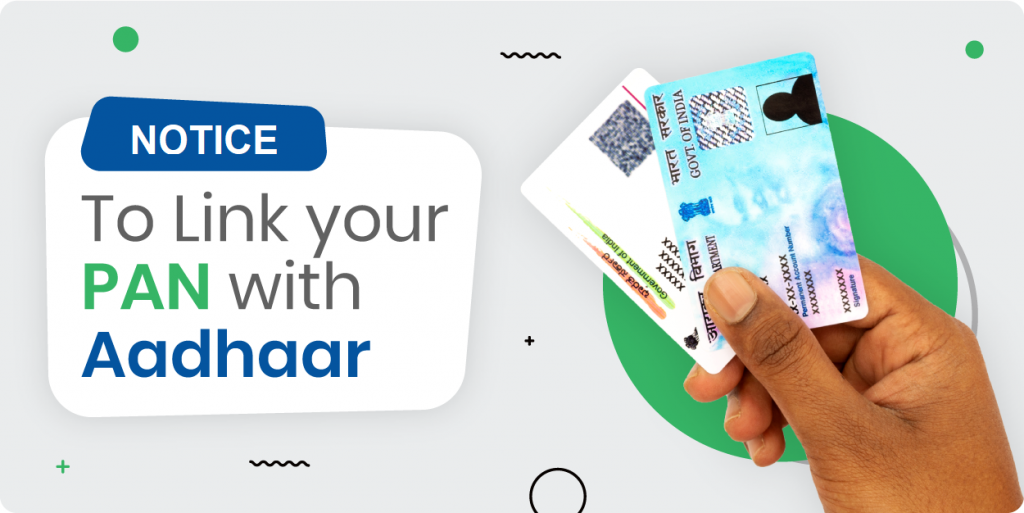 The Government previously announced that effective 01 July 2021, all PAN cards that haven't been linked with Aadhaar will be considered "inoperative". This date has been revised and extended to 30 September 2021. PAN Card being an essential and mandatory documentation in opening and functioning of Mutual Funds, we would like to reiterate the necessity of linking it with Aadhaar to avoid future inconveniences. The status of the investor PAN will become operative once the same is linked with Aadhaar.
Below are e-portal links to 'link PAN and Aadhaar' and 'check current status of the linking' followed by SMS linking methodology.
Linking Aadhaar with PAN online
To Link PAN with Aadhaar – https://eportal.incometax.gov.in/iec/foservices/#/pre-login/bl-link-aadhaar
To Check the PAN & Aadhar linking status – https://eportal.incometax.gov.in/iec/foservices/#/pre-login/link-aadhaar-status
Linking Aadhaar with PAN via SMS
Send an SMS to either 567678 or 56161 from your registered mobile number in the following format: UIDPAN<SPACE><12-digit Aadhaar><SPACE><10-digit PAN>.
Example: UIDPAN 123456789012 ABCDE1234F
What are the consequences of not linking Aadhaar with PAN?
1. Higher tax deducted on dividend.
2.      Restrictions on all transactions w.e.f. 1st of October 21.
Please make sure that the required is done at the earliest possible.
[fbcomments]