Investing in Gold ETFs and Mutual Funds is safer and convenient than buying pure Gold and jewellery. Also investment in Gold ETF is
1) Hedge against inflation
2) Safer and convenient
3) Sell without any issues
4) No VAT, No wealth Tax unlike Physical purchase
Gold can be invested in SIP(Systematic Investment Plan) starting as low as Rs 1000/- a month
Open a FREE FundsIndia account and invest in top Gold MFs and ETFs**


**T&C: Need to Open a Demat Account for ETF's
Didn't find what you were looking for
Search Fundsindia now

---
Keep your PAN CARD details, Address and Nominee details handy for the next stage of Registration.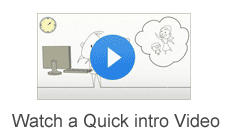 "I have been using your service for sometime now and I should say there is no doubt that FundsIndia is one of the most responsive and customer focussed service"
---
FREE Registration
Spectrum of Products
Incredible Value-adds
That's right! It not only does not cost you to
register but to invest as well!
Choose from Mutual Funds, Stocks, Deposits, Bonds, NPS, NFOs Insurance and more...
Get access to innovative SIPs, Triggers and Reports for no extra cost!